Commercial Electrician in Kenessaw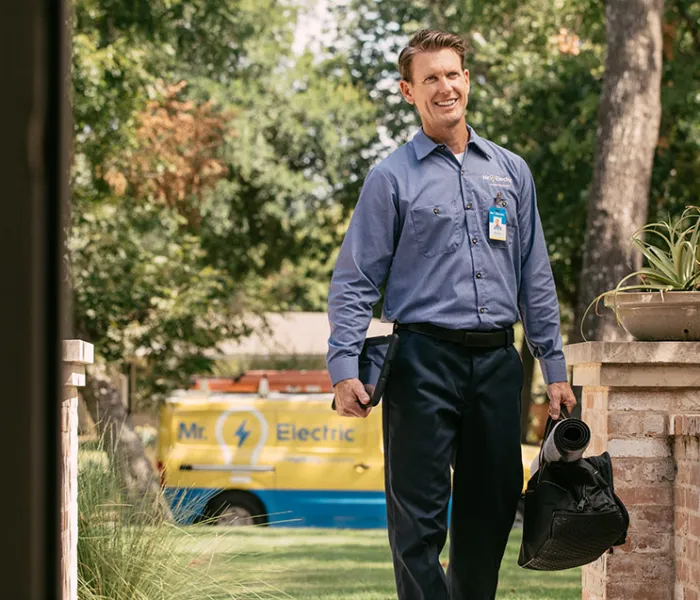 Commercial Electrician in Kenessaw
At Mr. Electric, our commercial electrical repairs are highly recommended by residents living in Kennesaw. All of our commercial electrical repairs are done by our very own professional commercial electricians, who provide all building, properties, and work spaces the proper commercial electrical repairs needed, such as the installment of circuits, ceiling fans, commercial generators, smoke detectors, tankless water heaters, electrical panels, and more.

Safety Procedures and Installations Done by Mr. Electric
Qur many commercial electrical services in Kennesaw include a detailed inspection and report of the electrical system for your property, commercial building, or work space. Through this synopsis, our commercial electricians will provide you with a list of recommendations that can make your work area even safer. On our list of recommended electrical safety reinforcements may include wiring upgrades, electrical safety inspections, dedicated computer circuits, surge protection, GFCI outlets, and more. At Mr. Electric, we believe that it is important for business owners and property owners to have these electrical safety checks and procedures provided regularly by our commercial electrician in Kennesaw. Not only do our electrical safety checks make it a safer work space and environment for employees, employers, and others in working in the building, but it can enhance the efficiency of electricity in the building as well.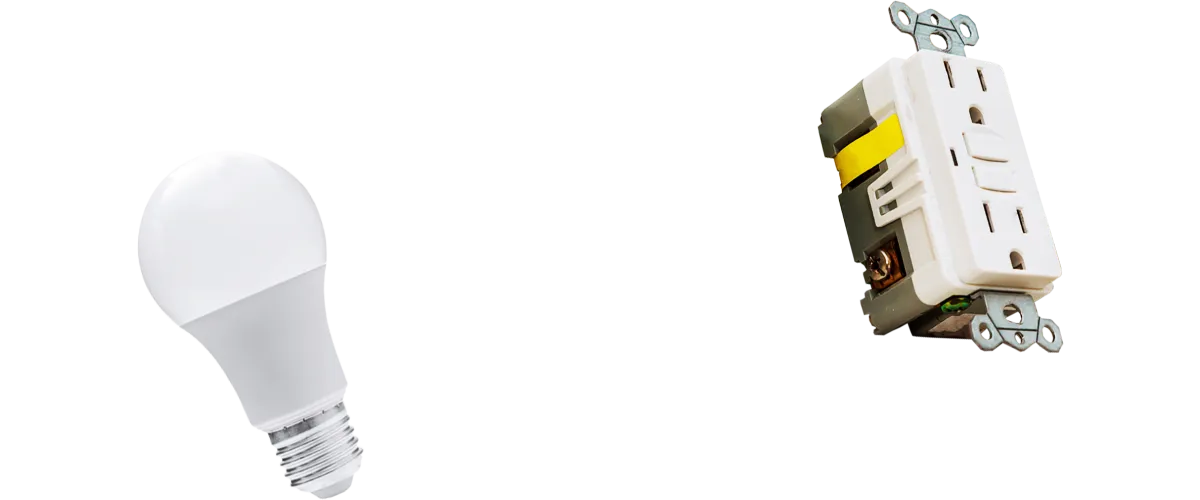 Schedule Your Commercial Electrical Service Today!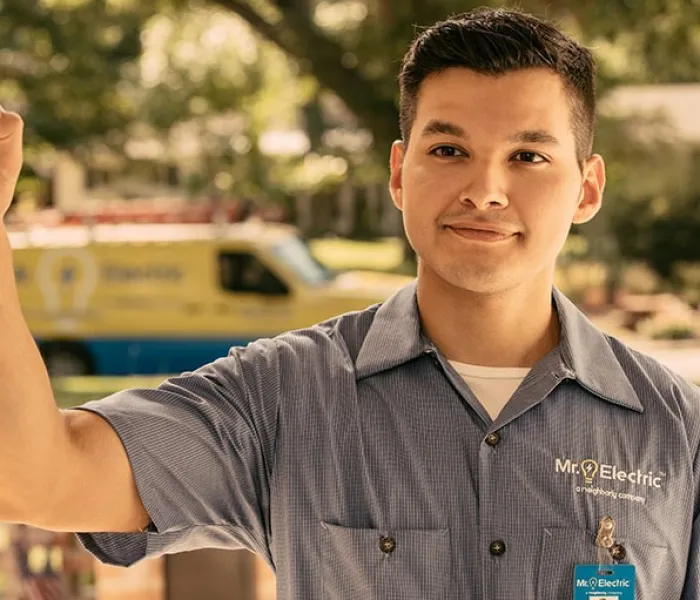 Mr. Electric's Code of Values and Principles
Our work principles include professionalism, reliability, safety, and convenience. Through the use of these work principles, our commercial electricians in Kennesaw have made an apparent mark in representing us, at Mr. Electric, as a neighborly company. Our professionalism means that our company has high quality commercial electrical services and repairs. Our background checked services and professionally trained commercial electricians make up our reliability and safety of our company and our repairs.
Lastly, through our easy and efficient scheduling, Mr. Electrical commercial electrical services has become #1 in convenience. As for our code of values, our commercial electricians in Kennesaw follow the rules of respect, integrity, customer focus, and also having fun in the process.
Our Coupons
$1,195
LED Kitchen Lighting
Make your kitchen Insta-worthy!
Includes: LED Under and Over Cabinet lighting, up to 5 fixtures and Standard Installation.
Discount coupon must be presented at the time of service.
Cannot be combined with any other special offers or discounts.

Expires: December 31st, 2023