Emergency Service - No Additional Fee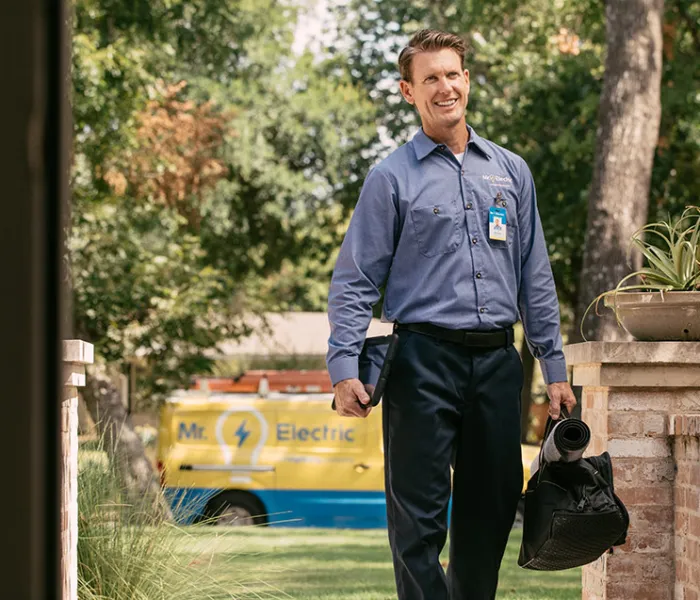 Electricians in Lilburn
W know how vital your electrical system is to running your daily life, and that's why we dedicate ourselves to providing quality electrical repair in Lilburn and nearby communities. Whether you need residential electrical repair for your home or need commercial electricians with experience in commercial electrical repair, our professional electricians are ready to help.
Our customer service team is available to answer all your electrical repair questions, and can help set up an appointment with one of our licensed and insured electricians. There's no need to struggle with electrical issues, our experts are here to provide the communities top electrical repair service. The electricians at Mr. Electric will work hard to make sure you are fully satisfied.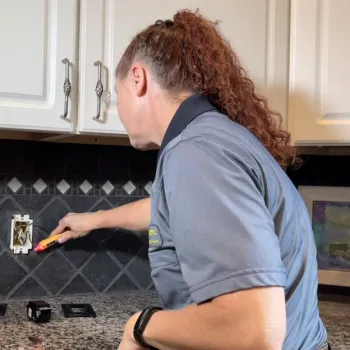 After a google search for an electrician in Roswell, GA. A company named Mr. Electric became an option. I called their office and was surprised to speak to a scheduling reprehensive on the first ring who listen carefully, answered my questions and scheduled my repair for the same day. Mr. Steve Barber arrived early, explained up front cost and quickly went about analyzing my failed electrical problem in an efficient manner. This man knows his trade, took no breaks, smoked no cigarettes.

James W. Braishier
Schedule Your Lilburn Electrician Today!
Why Choose Mr. Electric?
Professional and Dedicated Local Electricians
Are you experiencing electrical issues in your home? Maybe you live in an older house whose wiring hasn't been redone since it was built. Perhaps you've got an important electrical circuit in the kitchen that always seems to be on the fritz. No matter what reason you're searching for Lilburn electrical repair services, the certified electricians at Mr. Electric are here to save the day. We work hard to provide the most comprehensive, quality and affordable electrical service in the area.
Quality Commercial Electrical Repair Services
In addition to providing exceptional residential electrical service, Mr. Electric also has expert commercial electricians available to help find solutions for your business' electrical problems. We know that having unreliable electricity can cause massive disruptions in the operations of a business. That's why our commercial electricians will work hard to provide the best possible commercial electrical repair at prices that will fit your budget.

Our Coupons
$1,195
LED Kitchen Lighting
Make your kitchen Insta-worthy!
Includes: LED Under and Over Cabinet lighting, up to 5 fixtures and Standard Installation.
Discount coupon must be presented at the time of service.
Cannot be combined with any other special offers or discounts.

Expires: December 31st, 2023
Electrical Repair Services We Offer in Lilburn