Ceiling Fan Installation in Union City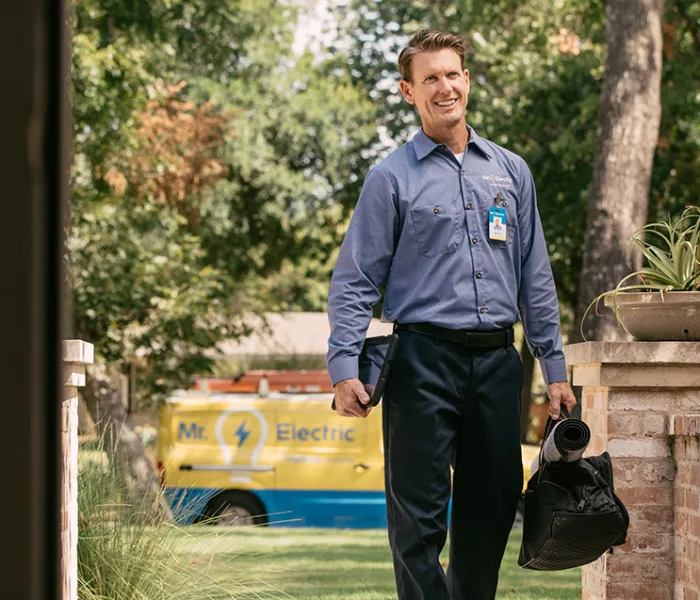 Ceiling Fan Installation in Union City
A ceiling fan installation can certainly be a DIY project, but, like any electrical work, it comes with risks to your property and yourself. A mistake in one part of the system will affect the rest of the circuit. There is also the risk associated with your property insurance claim- many property insurance companies will reject claims if there was electrical work done by a non-certified professional.
If you do not want to risk an electrocution, damaged ceiling fan, or malfunctioning electrical wires, then leave your ceiling fan installation to the friendly professionals at Mr. Electric. Our certified electricians are qualified to take care of exhaust fan installation, ceiling fan replacement, and ceiling fan repair as well. Mr. Electric is proud to serve all areas of Union City at all times.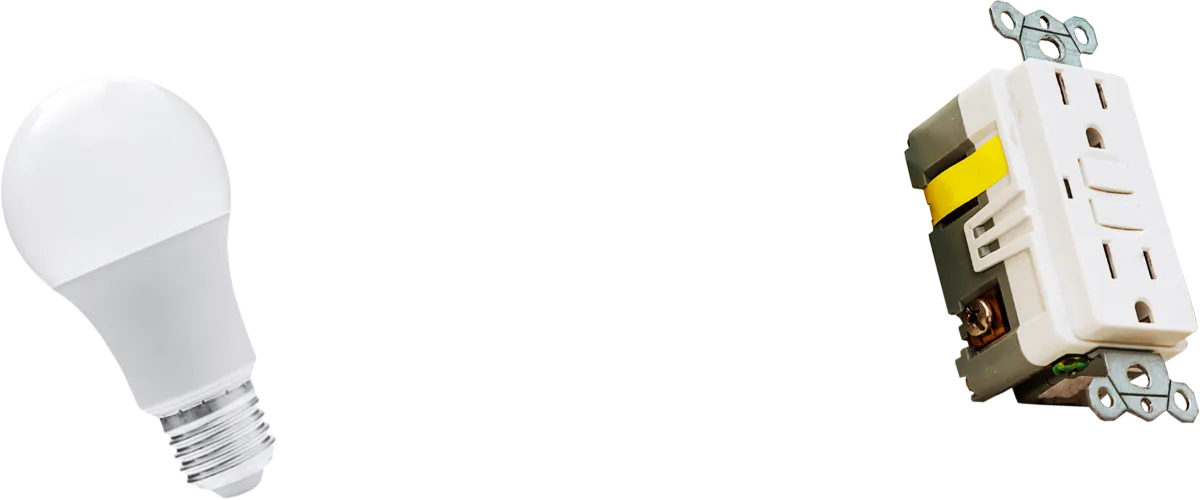 Schedule Your Ceiling Fanl Service Today!
Why Choose Mr. Electric?
Mr. Electric is an insured company with licensed experts. That means you are working with professionals who know how to get the work done. But we know that mistakes happen. That is why we offer our Neighborly Done Right Guarantee! Secondly, our pricing does not involve tricks or gimmicks. We are upfront with our pricing, really. Mr. Electric offers free in-home price quotes and upfront, flat rate pricing. You should not have to deal with ambiguity and unclear pricing. Choose Mr. Electric for honest and transparent pricing.
We Are Available 24/7
Ceiling fan installation are a part of your electrical system, a hyper volatile and dangerous system. Mr. Electric is available around the clock and has impressive response times. Call us anytime to speak with a live representative and request an urgent dispatch. We can have a certified electrician dispatched within the hour!
Our Coupons
$1,195
LED Kitchen Lighting
Make your kitchen Insta-worthy!
Includes: LED Under and Over Cabinet lighting, up to 5 fixtures and Standard Installation.
Discount coupon must be presented at the time of service.
Cannot be combined with any other special offers or discounts.

Expires: December 31st, 2023