Atlanta Area Jobs for Electricians
A great career may be waiting for you at Mr. Electric.
Consider Our Job Openings
Looking for a licensed residential electrician.
Are you looking to jump into a new career or start with an exciting company? Please apply by clicking on the job of interest in red below. If you have any questions please call Mr. Electric of Atlanta and ask for Meghan.
Include your resume with your email. We'll be in touch about whether we're the right fit for each other, and next steps in the process. We'll also address any questions, so you can make the right choices for your career in electrical services. Experience required for most positions, but apprenticeships may also be available.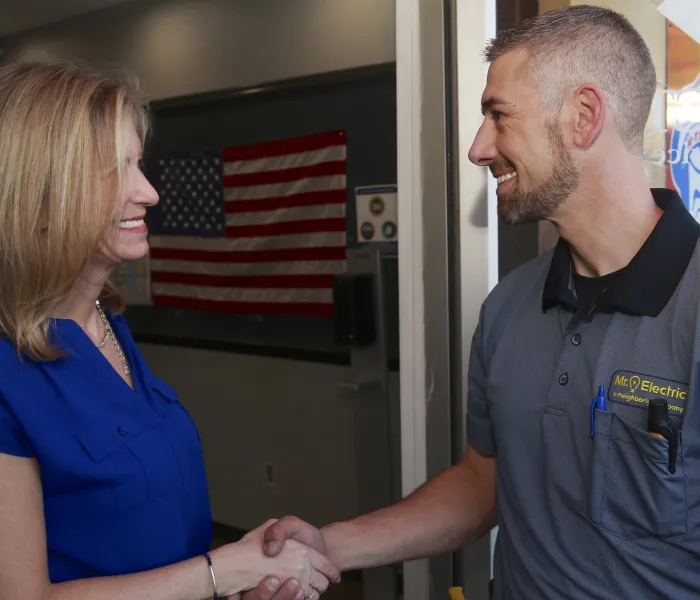 Join a Team of Quality Professionals
Nationwide, Mr. Electric has a great reputation among homeowners and business owners for top-tier electrical services. The company is expertly run, and knows how to treat its employees right.
If you're good at what you do, you'll feel right at home at a firm that gets 4.9 out of 5 stars in Google reviews. Our people are not just talented technicians—they also have good customer service skills.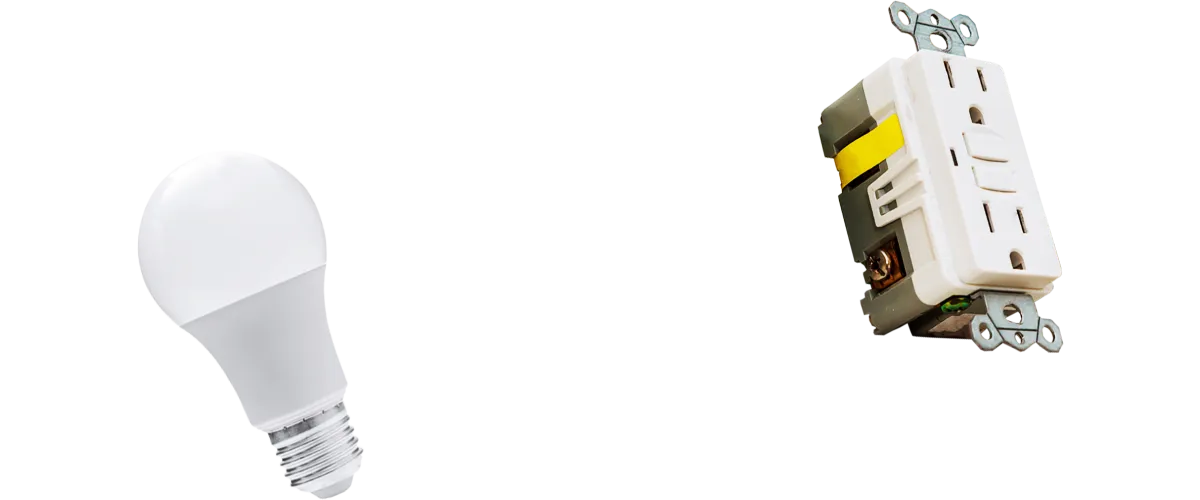 Find Out More About Open Jobs for Electricians in Atlanta.
Go further in your electrical services career with Mr. Electric.
Career Details
Whether you are an experienced electrician or are looking for a reliable and well-paid career, the folks at Mr. Electric of Atlanta are excited to meet you. We are a time-tested company with a long-term vision, strong principles, and many benefits for our employees. Continue reading to see if joining the Mr. Electric team is for you.
What You Can Expect from Mr. Electric
The quality professionals here are compensated appropriately
Health and dental benefits are available to full-time employees
401k retirement programs are offered to long-term employees
Scheduled and on-the-job trainings offer skill enhancements
You'll work with the latest technologies, tools and materials
All team members are treated with the respect they deserve
What Mr. Electric Expects From You
Top-notch workmanship and whatever it takes to do it right
Prompt arrival on the days and times you're scheduled to work
Respect for co-workers, your supervisors, and all customers
Careful diagnosis of issues, and efficient plans to solve them
Professional advice for customers, for the short- and long-term
Taking advantage of learning and growth opportunities