Thermal Imaging Services
Trust the licensed professionals at Mr. Electric.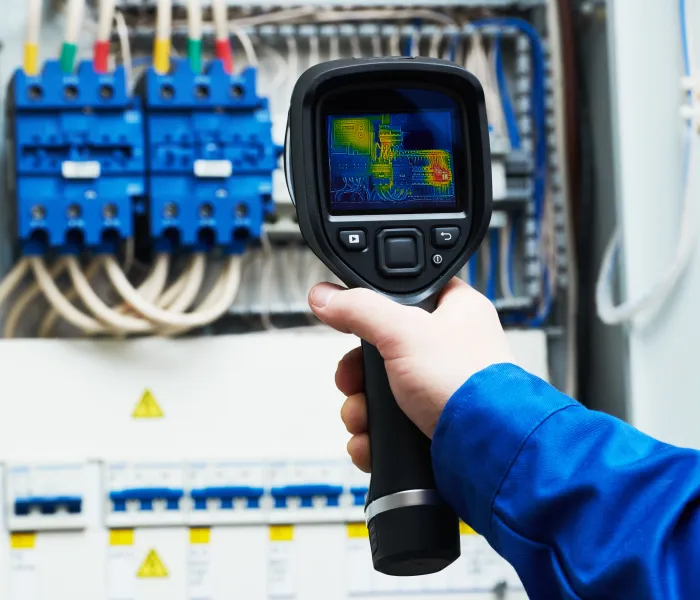 Thermal Imaging Electrical Services
Thermal imaging services allow our qualified electricians in Atlanta to inspect and pinpoint electrical problems by pointing a camera at a circuit breaker, or other electrical component, detecting infrared energy emitted from that area. The energy is converted into temperature and displayed on a screen, called a thermogram.
In the past, electricians would have to use hands-on testing to check electrical connections one by one. Not only was this method dangerous, but it was also tedious and pretty unreliable. Thermal imaging services for electrical inspection is safer, quicker, and more likely to find the problem. If you are looking for a reliable electrical inspection, then go with a thermal imaging electrical inspection by Mr. Electric of Atlanta. We boast decades of experience, dedicated electricians, and competitive prices.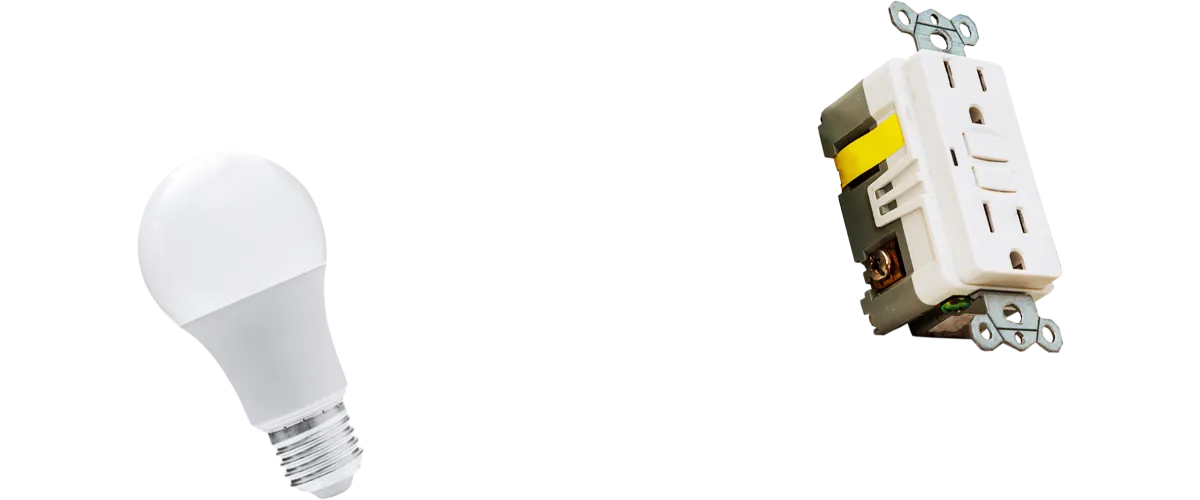 Schedule Your Thermal Imaging Service Today!
Thermal Imaging Electrical Inspection in Atlanta, GA
There Are Levels to Thermal Imaging Services
We will be frank with you. You can go out and buy your own thermal imaging camera for several hundred dollars and inspect your electrical system for unusual heat. Of course, you will have to read up on what constitutes "unusual" heat and spotting the issue does not equate to resolving the issue. You must also consider the quality of the camera. Sure, there are thermal imagers for even a couple of hundred dollars, but at Mr. Electric of Atlanta, we prefer to use top-quality cameras and give our clients top-quality thermal imaging services in Atlanta.
Detection Is Only Part of the Work
As we mentioned earlier, detecting electrical issues with thermal imaging camera is only part of the work. What good is spotting an issue if you do not have the means to fix it? Fortunately for you, Mr. Electric of Atlanta has the arsenal to take on any electrical issue in your home or business. Our certified electricians are experienced, background checked, regularly trained, and thoroughly equipped with sophisticated tools and technology. When you choose Mr. Electric of Atlanta for your electrical service and repairs, you can rest assured you are getting premier quality.
Get Your Free Price Estimate Today
The price of thermal imaging services in Atlanta does not have to be a guessing game. You can get a free price estimate upfront when you choose Mr. Electric of Atlanta. Call today to speak with a live representative, get your price quote, and schedule an appointment. We are also happy to arrange an urgent dispatch for emergency situations.