Electrical Wiring
Trust the Licensed Professionals at Mr. Electric.
Emergency Service - No Additional Fee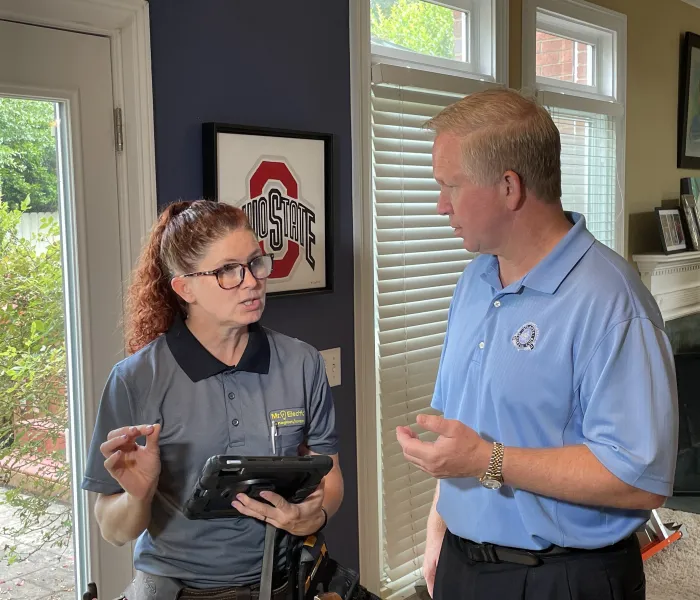 Atlanta Electrical Wiring Upgrade
If you live in an older home and aren't sure what condition your electrical system is in, you should consider getting a professional inspection. You may discover you need an electrical wiring upgrade or other electrical service to avoid unnecessary electrical fires or electrocution.
At Mr. Electric, we want all Atlanta area homes and businesses to be safe and free from unnecessary damage. That's why we will work hard to provide quality electrical wiring upgrades for your family. If you're ready to invest in electrical rewiring in Atlanta, Georgia or the surrounding Metro area, call Mr. Electric today and schedule your next electrical service.
Do You Need Electrical Wiring Upgrades
in Your Home?
It isn't always easy for homeowners to tell when they're in need of an upgraded electrical system. Here are a few signs that you might need an inspection or electrical service from a qualified electrician.
Are you getting enough power?
We live in a high-tech society. From our kitchen appliances, to our smart TV's, modern households require a lot more power than they did in the 1960's. If your home was built decades ago, and you seem to trip the breaker every time you blow dry your hair or use the toaster, there's a good chance you're due for an upgrade.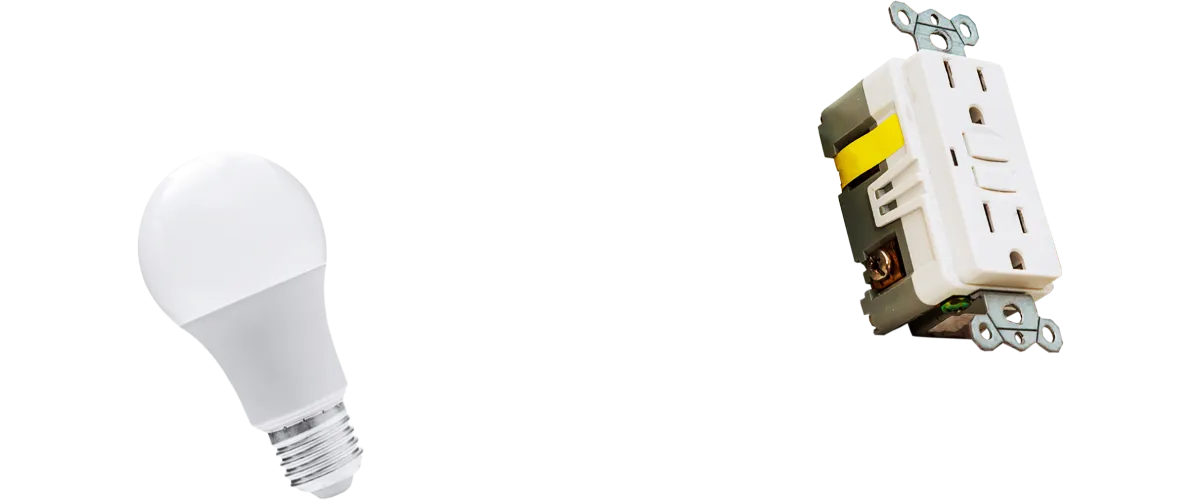 Schedule Your Electrical Wiring Service Today!
Electrical Rewiring in Atlanta
Outdated Wiring
Watch out for old wiring methods that are notoriously dangerous. For example, knob and tube wiring that predates the 1930's, or aluminum wiring from the 50's and 60's. These kinds of materials and techniques became obsolete for a reason. There's no need to put your loved ones at risk of a dangerous electrical fire, call the experts and get a new electrical system.
No GFCI's
GFCI stands for ground fault circuit interrupter. These inexpensive devices are often recognized by the two buttons located on the outlet cover that says "TEST" and "RESET". When installed, they can help you avoid electrocution in areas where contact with water is likely, for example, a bathroom or laundry area.
Ungrounded Two Pronged Outlets
Three-pronged outlets are properly grounded, meaning that any electrical surge will be carried away from your electronics. When you're using outdated outlets that aren't grounded, you might be risking a power surge or electrocution. It's important to get an upgrade as soon as possible to avoid any associated safety hazards.
Call a Reliable Local Electrician for Your Next Atlanta Electrical Service
If it's time to get an electrical rewiring in Atlanta, Georgia, call the experts at Mr. Electric. Our team of dedicated professionals is ready to provide premium electrical wiring upgrades for your Atlanta area home or business. Contact our office today to discuss your needs or to schedule an appointment with a certified local electrician.
Save Money on Upgrades
and on Keeping Your Home Safe
With these great discounts, you can stop putting off the home electrical repairs and installations you need. People who love their homes know Mr. Electric is the best electrician for them.
$1,195
LED Kitchen Lighting
Make your kitchen Insta-worthy!
Includes: LED Under and Over Cabinet lighting, up to 5 fixtures and Standard Installation.
Discount coupon must be presented at the time of service.
Cannot be combined with any other special offers or discounts.

Expires: December 31st, 2023
Pool Electrician Wiring Installation