Electrical Safety Inspection
Trust the licensed professionals at Mr. Electric.
Emergency Service - No Additional Fee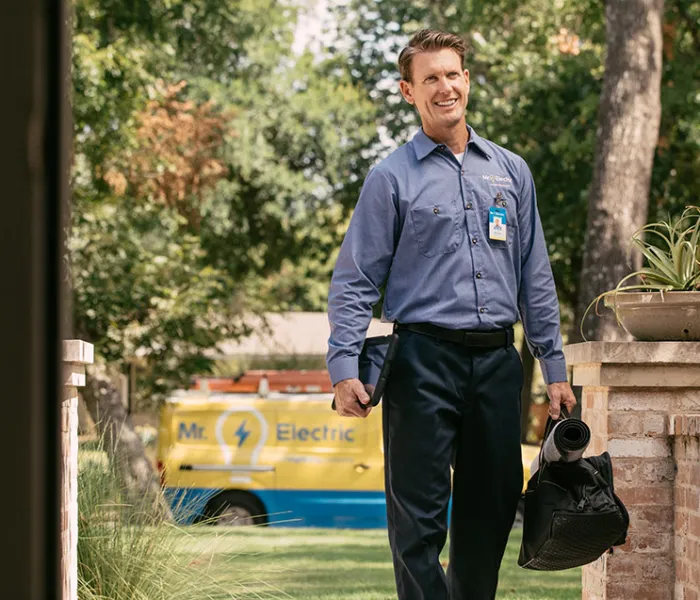 Atlanta Electrical Inspection
Every year, homes across the country suffer from the destruction and devastation of an electrical fire. Many of these dangerous situations occur from conditions that could have been prevented with a repair from an experienced electrician. At Mr. Electric, our number one priority is ensuring that our customer's homes and businesses remain safe and secure. One of the best ways to prevent the unnecessary consequences of electrical fires is to get a thorough electrical safety inspection from the expert certified electricians at Mr. Electric.

Why Should You Invest in an Electrical Inspection?
Knowledge is your best weapon against electrical dangers. If you don't know what condition your wiring, circuits, fixtures, and appliances are in, it's nearly impossible to make appropriate decisions. When you invest in a professional inspection from the Mr. Electric team, you're ensuring that your home's electrical components are up to the task. You'll be made aware of any improper installations put in place by contractors when building your home and know if your breaker box and fuses are in good shape. Aside from reducing your anxiety, it will also likely save you a lot of money on your monthly utility bills, by helping you see where you might be wasting valuable energy.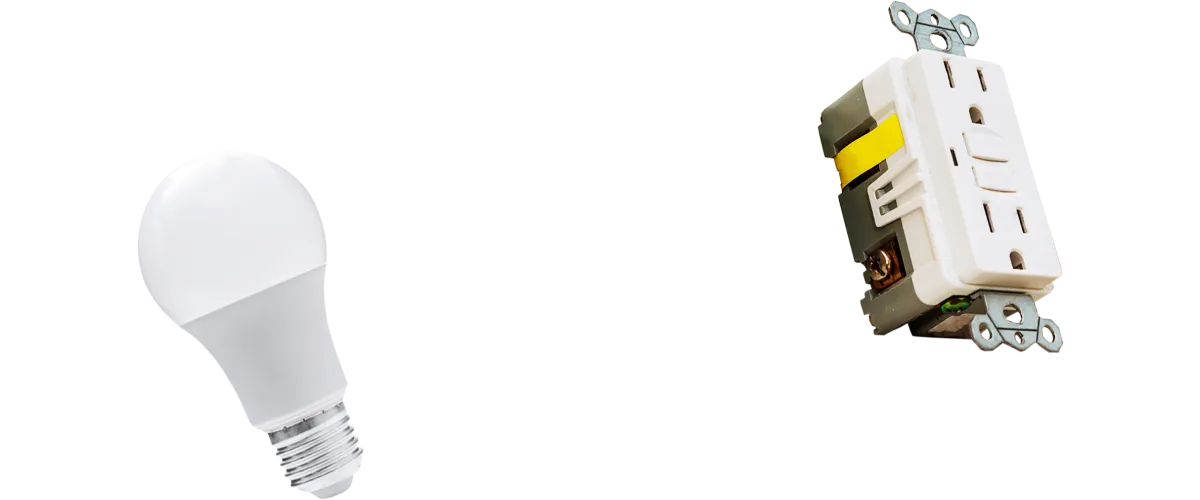 Schedule Your Electrical Safety Inspection Today
What Should You Expect?
Testing Smoke and Carbon Monoxide Dectectors
The certified electricians at Mr. Electric will test all your smoke and carbon monoxide detectors throughout your property and make sure they are installed in the appropriate locations.
Lighting Inspection
Our team of professionals check all indoor and outdoor lighting for proper bulb wattage and installation. We will also be sure that your safety and security lighting is in working order.
Check for Wiring Issues
Our electricians check the switches and wall outlets, ensuring that your arc fault circuit interrupters are working properly. We also diagnose any potential electrocution hazards, check panels for correct labels, and outdoor inspect electrical wiring to be sure you have quality surge protection for your home
A Detailed Report
When we conduct our electrical safety inspection, you will receive a complete report detailing our findings for your reference. This will help make you aware of any problems so you can make informed and wise choices and work towards finding the best solutions for your family.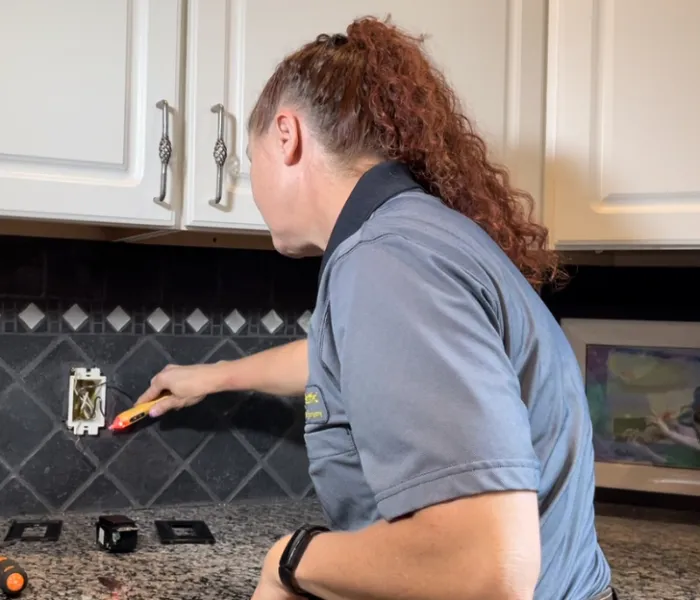 Common Situations that Require
A Professional Electrical Safety Inspection
When Purchasing a Home
After Adding a New Appliance
During Major Renovation Projects
When Living in a Home That is Over 40 Years Old
If you feel that it's time to invest in the safety of your home's electrical system, call our friendly staff and schedule an appointment for your next professional safety inspection today.
Save Money on Upgrades
and on Keeping Your Home Safe

With these great discounts, you can stop putting off the home electrical repairs and installations you need. People who love their homes know Mr. Electric is the best electrician for them.
$1,195
LED Kitchen Lighting
Make your kitchen Insta-worthy!
Includes: LED Under and Over Cabinet lighting, up to 5 fixtures and Standard Installation.
Discount coupon must be presented at the time of service.
Cannot be combined with any other special offers or discounts.

Expires: October 15th, 2023