Electrical Outlet Replacement
Trust the licensed professionals at Mr. Electric.
Emergency Service - No Additional Fee
Need an electrician to add or replace an outlet?
Get it done quickly, indoors or out.
Non-working electrical receptacles can be replaced with regular outlets, childproof outlets, or GFCI outlets. Learn more about each type of electrical outlet installation below.
Indoor Electrical Outlets Replaced in Atlanta
Damaged outlets, wiring, or other items replaced. Install new rectangular outlets for a modern look. Replace 2-plug outlets with 4-plug to add capacity. 3-prong outlets can replace 2-prong in older houses. Add or replace 240 amp outlets for large appliances. Wiring added to install a receptacle in a new spot.
Childproof & Outdoor Electrical Outlets
Childproof outlets keep inappropriate objects out. 'Safety Shutters' only allow electrical plugs in. Also known as Tamper Resistant Receptacles (TRR). Install new outdoor outlets for spas, pools & lights. Water-tight covers protect against the elements. All new & replaced outdoor outlets are GFCI type.
GFCI Electrical Outlets Installed in Atlanta
Also known as Ground Fault Circuit Interrupters. A safer choice for kitchens, bathrooms, and more. Prevent shocks in areas where water is present. Power is cut off if a dangerous condition is detected. Bring a home to modern building code standards. Typically fit in the same space as a regular outlet.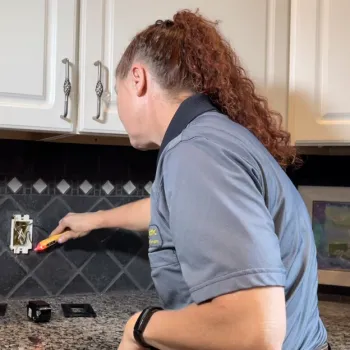 Dustin of Mr. Electric was outstanding. A pure professional at his craft, well mannered, and well experienced. Dustin kept us updated on each task to avoid any billing surprises.
James J.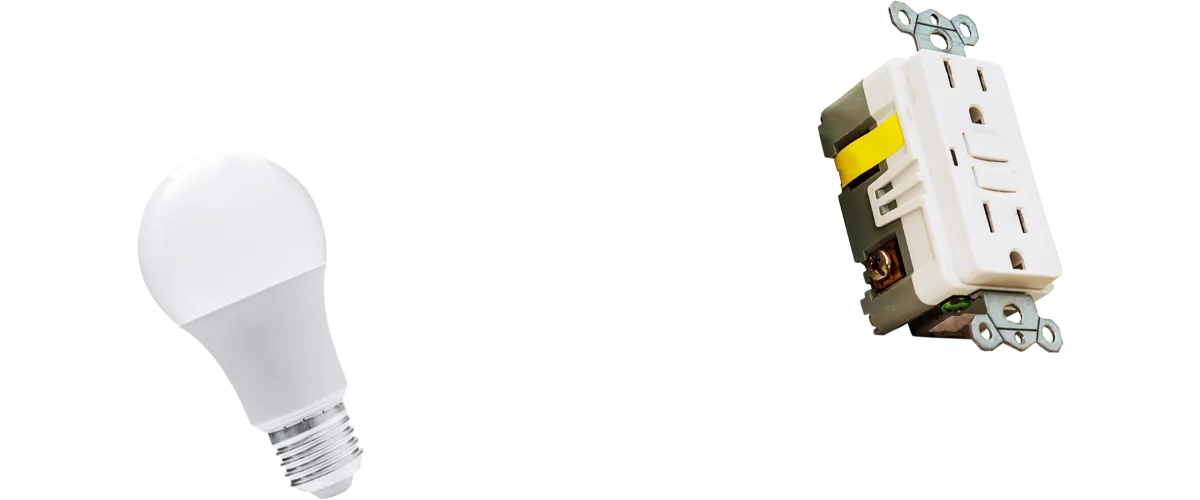 Schedule Your Electrical Outlet Replacement Today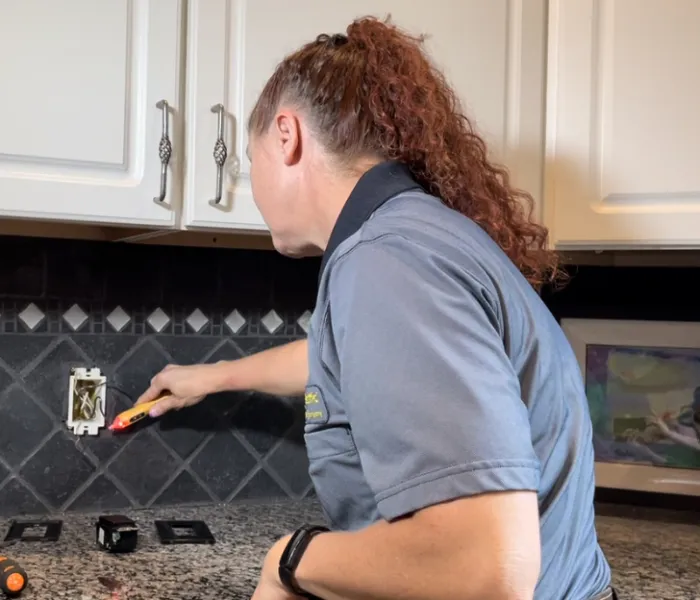 Homeowners Give Mr. Electric 4.9/5 Stars
Including for Atlanta Electric Outlet Repair & Replacement
Emergency electrical outlet replacement with no added fee
We're always easy to get in touch with, and quick to respond
All the work we do is covered under the Mr. Electric Warranty
All electricians are licensed and certified, using approved parts
Quality workmanship plus reasonable prices equal great value
The On-Time Guarantee: If we're late, pay no Consultation Fee
Business & Rental Services
Commercial Electrical Outlet Replacement in Atlanta: The technicians at Mr. Electric are pro's at electrical outlet repair and replacement, within compliance, at your office building, retail store, restaurant and more.
Rental Property Electrical Outlet Replacement in Atlanta: Keep everyone safe by replacing indoor and outdoor electrical outlets that aren't working. Be sure that GFCI outlets are installed in appropriate areas.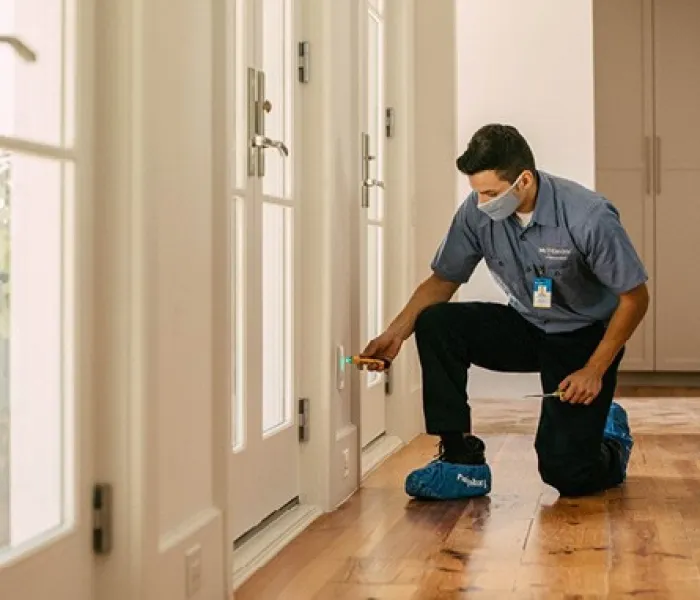 Stay Safe with These Electrical Outlet Tips
If you detect any of the conditions below, quickly unplug any appliances, turn off the corresponding breaker, and check for possible fire. For any of the issues below, contact Mr. Electric and explain the situation to get a quick response.
Black burn marks on or around the outlet
Sizzling or buzzing sound around the outlet
The wall around the outlet feels warm
Smoke coming from the electrical outlet
Save Money on Upgrades
and on Keeping Your Home Safe

With these great discounts, you can stop putting off the home electrical repairs and installations you need. People who love their homes know Mr. Electric is the best electrician for them.
$100 Off
Burning Hot
Summer Special
Do you smell something burning?
Is your breaker box hot?
It's time for a New Electrical Panel*
Same Day and Next Day Appointments available.
*up to 200 AMP
Discount coupon must be presented at the time of service. Limit one. Cannot be used toward the standard Consultation Fee. Cannot be combined with any other special offers or discounts.
Expires: October 15th, 2023
$1,195
LED Kitchen Lighting
Make your kitchen Insta-worthy!
Includes: LED Under and Over Cabinet lighting, up to 5 fixtures and Standard Installation.
Discount coupon must be presented at the time of service.
Cannot be combined with any other special offers or discounts.

Expires: October 15th, 2023