Commercial Electrical Services
Trust the licensed professionals at Mr. Electric.
Emergency Service - No Additional Fee
Commercial Electrical Services
Routine Maintenance and Inspections
Regular electrical inspections alert you to any potential problems that, if ignored, could cause many problems for businesses including property damage and expensive utility bills. Cut down your costs and ensure the integrity of your electrical system by getting annual inspections and maintenance services from a reliable electrical company.

Repairs and Replacements
Our professional electricians help get your power back on in no time. We understand how important electricity is to maintaining a modern business, and our experts will work hard to help get your repair or replacement completed effectively, affordably and quickly.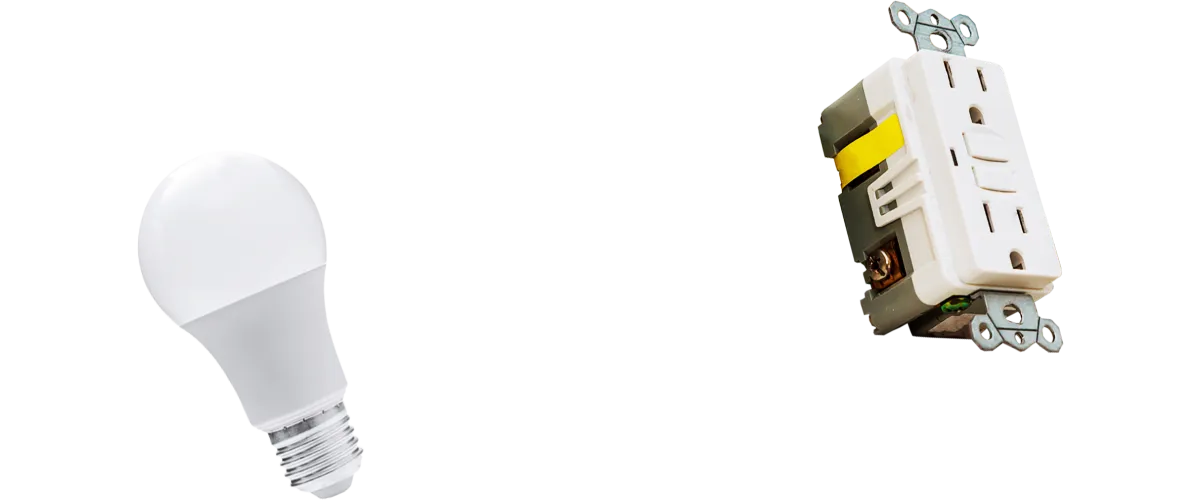 Schedule Your Commerical Electrical Service Today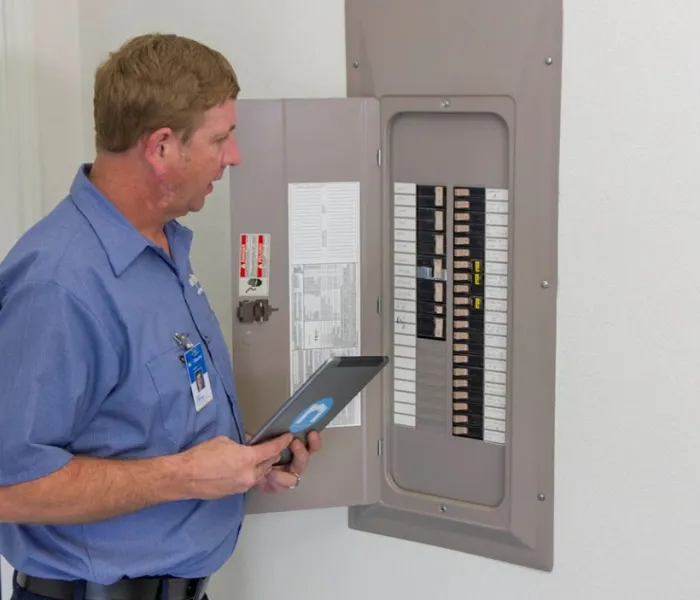 Commercial Electrician in Atlanta
Today's businesses must rely heavily on new technologies. Whether you need to power a small office or a large industrial plant, your circuits, wiring and other vital electrical components are essential to the productivity and success of your company. When it's time for you to get an inspection, repair, installation or maintenance service, it's important that you hire a reliable company who will work hard to ensure your satisfaction.
At Mr. Electric, our licensed and insured electricians are the highest rated in the industry. Our team has worked hard to build a reputation for excellence and will do what it takes to bring you the most effective and affordable solutions for all your electrical problems. Our experts are proud to serve residents and businesses in Atlanta, Georgia and all surrounding metro area communities.

Reviews
Daniel was great. Showed up on time and stayed until the work was done. Tree fell down and pulled our panel out the house. Fulton county doesn't tell you exactly when they're coming and he made sure they did and he was there so GA power could reconnect us.

Thomas Dudek
We had a burning popping sound near our fuse box on a Sunday night around 9:30 and were able to get a technician from Mr. Electric to come out in under an hour. Chris was professional and checked all the wiring behind the box, located the problem and fixed it quickly so we could rest easy and not worry about losing power or risking an electrical fire. I highly recommend this company as we had a very positive experience both with Chris and the representative who handled our initial call.

Anne McGlamry
Very Happy with the service and professionalism of Charles and Mr. Electric. I made my appointment online, got a call confirmation, and then a call when he was here. We were worried something, but Charles found and fixed the problem in 15 minutes. Also was able to use a coupon! Such an EASY experience!

J. Ansley Sluss
Jacob truly exceeded expectations for my electrical issues in my house. He was very thoughtful, informative but not condescending, and very easy to talk to. I will definitely be reaching out again and requesting Jacob in the future.

Eric Turner
We lost all power to our home late Sunday afternoon 9/13/2020....I contacted Mr. Electric and they were able to dispatch Brian within an hour of the call. Brian was very knowledgeable and took his time examining our main panel and correcting several issues mostly related to the age of our home/the panel. He solved the issue, provide detailed explanation/recommendations for next steps. He followed up with an e-mail providing documentation. Very thorough and we appreciate the response late on a Sunday with Monday looming and the family needing to be active on line for work/school.

David Carter
Why Hire a Certified
Commercial Electrician?
Are you interested in making some adjustments to your current system? No matter what kind of updates you need, our electricians are ready to tackle it. Avoid unnecessary consequences of an electrical job gone wrong by hiring a licensed and insured electrician like those at Mr. Electric. Anyone who works with live wires and electrical power should be professionally trained- otherwise, there is a great risk of personal injury, incorrect installations, and fires. Such a devastating event could cost business owners much more than the price of a professional repair.
If you're fed up with your outdated electrical system, contact our office right away and we will send a certified electrician to your company with all the tools it takes to get your circuits, wiring, lighting and other electrical issues solved fast, for prices that will keep you under budget. You'll be able to relax and know that your building's power is in expert hands.
Our Commercial Service Locations