Emergency Service - No Additional Fee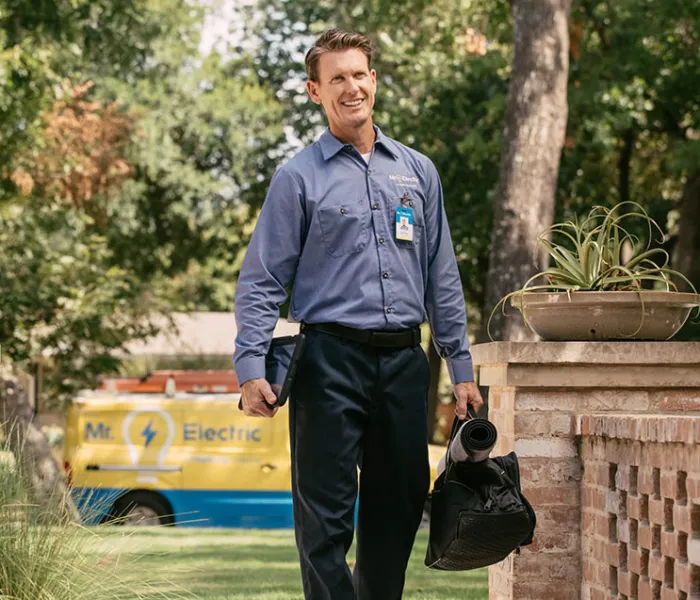 Electricians in Suwanee, GA
Whether your electrical issue is occurring at home, in the office or at your business, we're available right away to get your life running smoothly again. The team at Mr. Electric hires only the best Suwanee electricians. It's our greatest priority to provide high quality electrical repair at affordable prices.
Our certified electricians are knowledgeable and always stay up to date on current codes and regulations. That means that when you need electrical repair, you know that it will exceed local, state and national standards for electrical work. It's also important to hire certified electricians and insured electricians to work on your home or business, this will ensure safety and high quality work.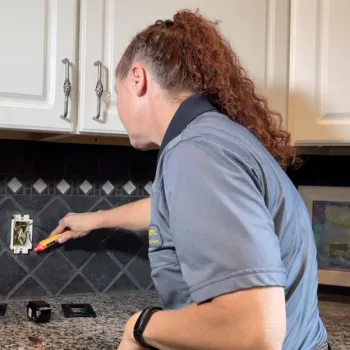 I had multiple power outlets throughout my house that did not work on an intermittent basis. They were scattered from one end of the house to another. Craig worked diligently mapping the circuit that was involved and then solving the problem. He found a single outlet in the circuit that had a faulty connection which impacted the rest. This is the second outstanding job that he has done for me. I will continue to rely on Mr Electric for my electrical needs.

Richard Hawkins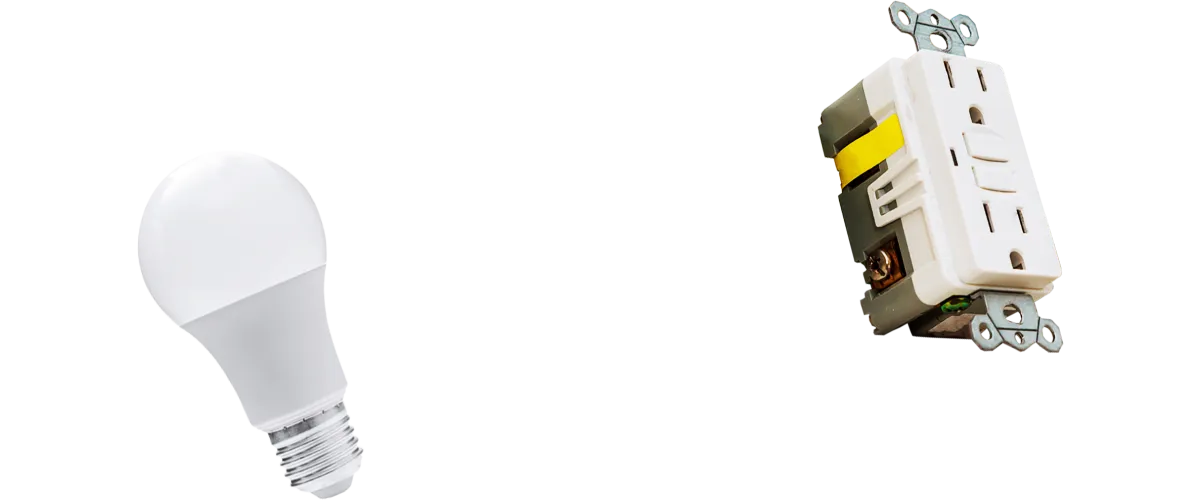 Schedule Your Suwanee Electrician Today!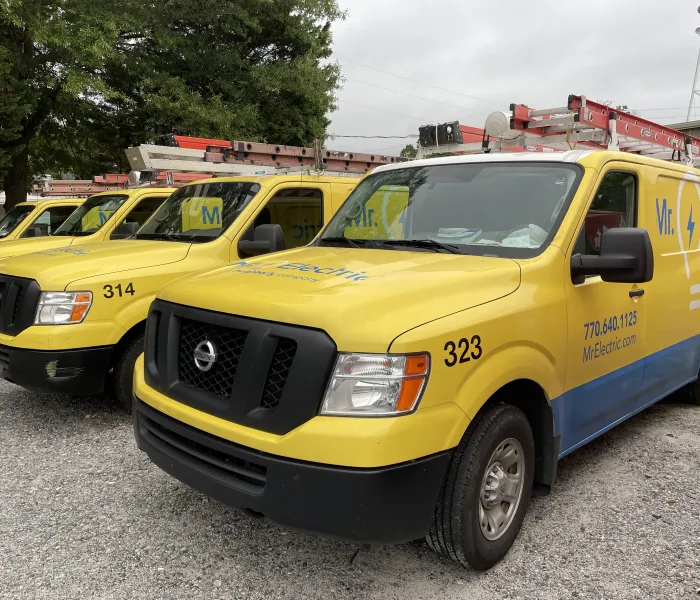 Commercial Electrical Repair
Mr. Electric also provides commercial electrical repair services. Our Suwanee electricians are trained and experienced working in a wide variety of industrial environments. We understand that having working electricity is absolutely essential to the success of your business.
Every second that your company goes without power means less productivity, fewer sales and potentially the loss of once loyal customers. Our commercial electricians will immediately go to your business' property in one of our fully stocked company vehicles. We always make sure that we have all the necessary tools and equipment needed to provide the best possible commercial electrical repair services.

24/7 Emergency Electrical Repair in Suwanee
If your home or business has an electrical emergency, our team of certified, insured electricians will be there to make sure the problem is fixed right away. Even if it's the middle of the night or early Sunday morning, our team is here to provide the help you need. We'll do everything it takes to get your home or business working normally as soon as possible.
If your home or business is in need of electrical repair in Suwanee, you've found what you're looking for with Mr. Electric. Whether you need residential electrical service or commercial electrical repair, our team of expert local electricians are available to help.
Our Coupons
$1,195
LED Kitchen Lighting
Make your kitchen Insta-worthy!
Includes: LED Under and Over Cabinet lighting, up to 5 fixtures and Standard Installation.
Discount coupon must be presented at the time of service.
Cannot be combined with any other special offers or discounts.

Expires: October 15th, 2023
$100 Off
Burning Hot
Summer Special
Do you smell something burning?
Is your breaker box hot?
It's time for a New Electrical Panel*
Same Day and Next Day Appointments available.
*up to 200 AMP
Discount coupon must be presented at the time of service. Limit one. Cannot be used toward the standard Consultation Fee. Cannot be combined with any other special offers or discounts.
Expires: October 15th, 2023
Electrical Repair Services We Offer in Suwanee